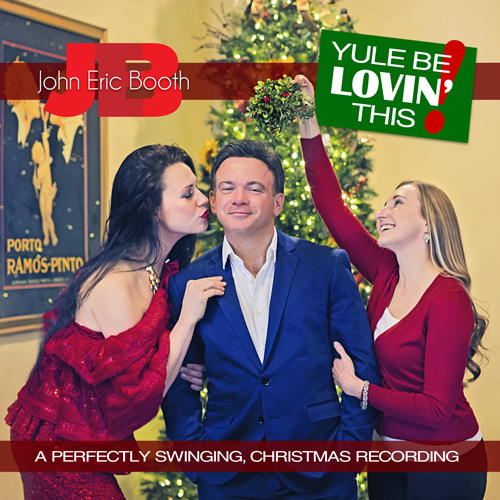 December 1, 2017
John Eric Booth
VIBE Records
191924533948
Producer:
John Eric Booth/Damien Montalto
A perfectly swinging, elegantly crooned, jazz-infused combination for holiday festivities, parties, tasty libation and Christmas day!
8 timeless, yuletide tracks you'll swiftly find yourself infectiously singing along with. Mistletoe and holly suggested!
Recorded within the month of November in 2017 utilizing virtual studios in the United States, Australia and Lithuania.

Order the limited-edition "vinyl look" classic style compact disk!
You're sure to enjoy the very unique yet VERY fun version of "Blue Christmas" too!
Includes the video-inspired single "Christmas Time Is Here".