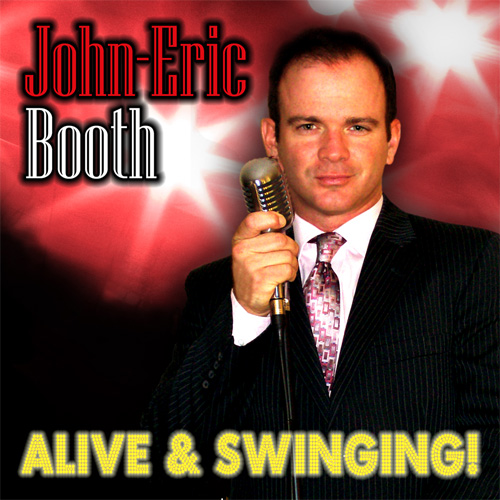 May 3, 2009
John Eric Booth
Carbel Records
884502262131
Producer:
John Eric Booth
The Debut from 2009 and still a fresh listen! 15 terrific hits from the Great American Songbook in true swinging big band style.
You'll be singing along with every track and swinging it hard with this exciting new voice of the 21st Century!
Features the single release and video inspiration "Girl Talk". Just Listen!
"John Eric Booth was an unexpected surprise of real swing like the old days of the Sinatra generation. I haven't been this impressed with a new singer in a long while. Record companies and movies looking for good soundtrack tunes should be fighting over this guy very soon." Tron Simpson / KCMN AM 1530 – Colorado Springs, CO
"John E has taken the old standard from the Great American Songbook and made it "The New Standard" for the 21st century! He will stand beside all the greats in this genre of music. An amazing talent!" – Doreen Lynch / Westlake Village, CA
"One of the most incredible young talents I've ever met. As a record producer, I know a fabulous package when I see it, and the album IS so ALIVE and SO SWINGING! Do you know some folks who get a little down during the holidays? Give them a copy of John Eric's album. They will thank you many times over."
Barry Kunz / West Covina, CA
"This album is PURE fun. An album of great songs that I WANT to sing along with! John Eric Booth definitely delivers outstanding vocal performances on every song and the band sounds incredible too! Without a doubt this one's gonna be a favorite to many listeners!" – Bob Perry / The Penthouse Radio – New York City